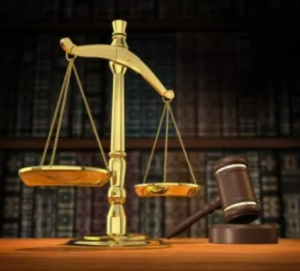 Within New York State, town and village courts are collectively known as the Justice Courts. Many New Yorkers will have their first and only court experience in one of the almost 1,200 locally-funded Justice Courts located throughout New York State. The Village of Old Field Justice Court has jurisdiction over the following matters if the alleged activities occurred within the Village: all non-felony criminal offenses, including misdemeanors involving charges of driving while intoxicated concurrent with the Suffolk County District Court. Moreover, the Village Justice Court has jurisdiction over This all violations of the Village Code and the Vehicle and Traffic Law. The Village Court does not have jurisdiction over civil matters.
The Old Field Village Justice Court normally meets every other month in the Keeper's Cottage next to the Lighthouse.  The 2023 Court Sessions are July 6, September 14, and November 2.  If you have a matter before the Court, you should arrive at 6:30 PM. You will have an opportunity to discuss your case in a conference with the prosecuting attorney (David Kaufman) in which you might agree to a plea disposition which will be presented to the Village Justice (Mitchel Birzon or, in his absence, Michael Levine) for consideration. If you do not reach a disposition, the Village Justice will commence court proceedings at 7:00 PM.
The Court Clerk, Marianne Feller, can explain court rules and procedures but cannot suggest what you should do or render any opinions as to the case. The Court Clerk is available via email at courtclerk@oldfieldny.org, or in her office in Village Hall during the following times: Monday and Thursday, 9:00 AM to 11:00 AM.
When: Typically every other month (see below)
Time: 6:30PM
Where: Keeper's Cottage next to Lighthouse
Arraignments and conferences begin at 6:30PM with court proceedings following at 7:00PM. For more information, please contact the Court Clerk at courtclerk@oldfieldny.org.
Elected & Appointed Officials
Boards & Committees
List of all the working groups
Justice Court
Place to escalate an issue
Village Code
Database of village ordinances
Village Meetings
Monthly public meetings